The Gator Snap Tee is an innovative  product for DWV and stormwater pipes. Available in 90mm and 100mm, it makes cutting in a tee a snap. Designed by plumbers for plumbers, it will save you time and money. Try one and see why this Australian made Tee is a so easy to use.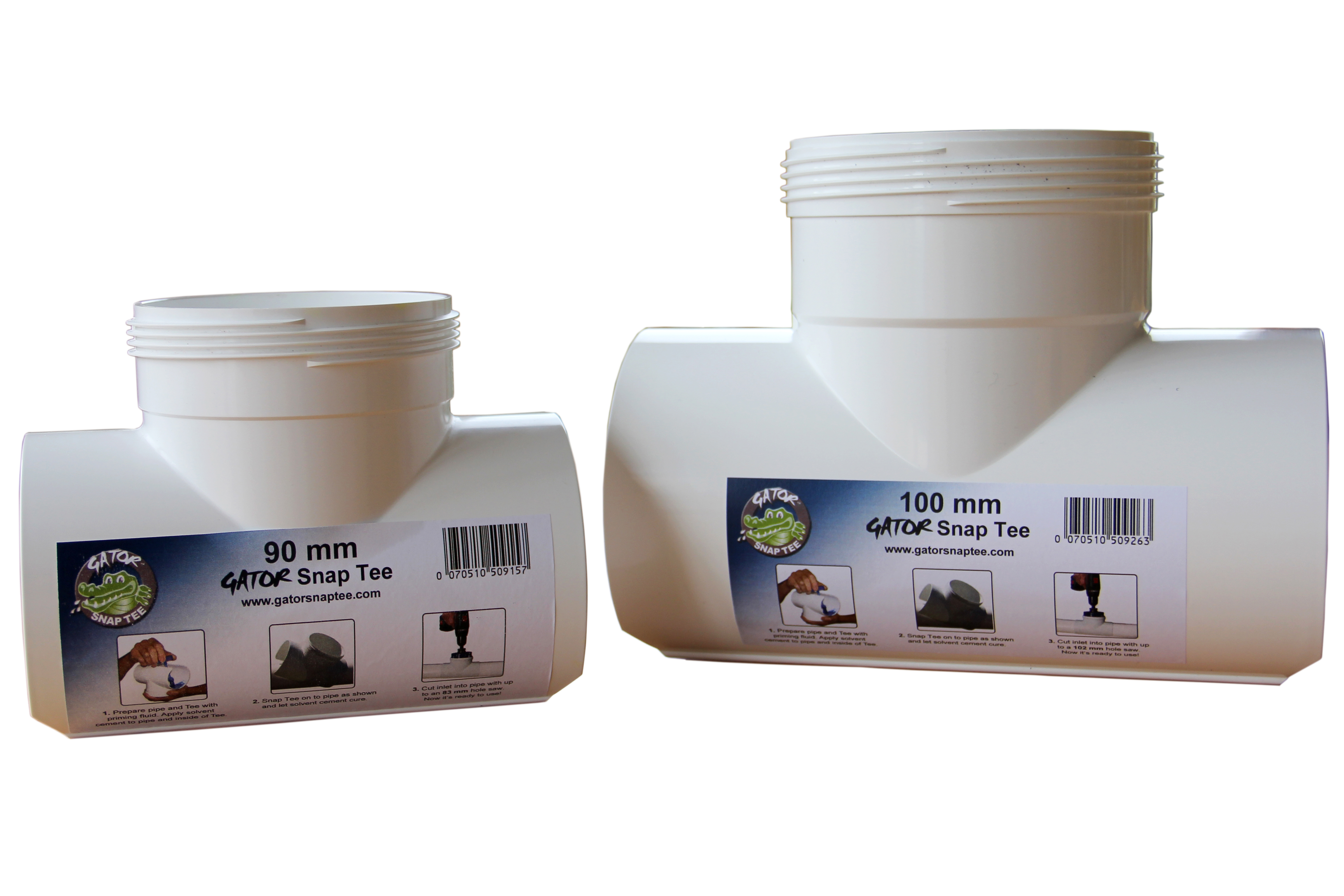 The Gator Snap Tee is a breeze to fit.  You don't have to dig metres of pipe to fit a tee or even repair a leak.  With a Snap Tee you only need to access enough pipe to fit the tee and snap it on. Adjust it to the angle you want and then drill your hole and you're done.
Clean the pipe, snap on the Tee and drill the pipe out.
Even if the pipe is full of water you can still connect the Tee, because you don't need to drill the stormwater pipe until the Snap Tee is glued in place.
Quickly add a first flush diverter to your downpipes.  Use it under pavers to cut into a grate or drain point.  Run your collection pipes and add the tees last.
Innovative design backed by clever engineering
Available at leading Plumbing and Hardware stores.
Australian Patent # 2010100709